Best Restaurants in Hyderabad with Good Ambiance
This Article gives the details of a few Top Restaurants in Hyderabad to visit with your family or friends or for a Team Lunch
Westin Mindspace Hyderabad
Westin Mindspace Hyderabad – The place always maintains the standard and lot of lobby area for kids to move around.
Information about this Westin Restaurant :
It's a 5 Star Hotel
Address : Address of this Westin is Raheja It Park Hitec City, Madhapur, Hyderabad, Telangana 500081
This is a 5-Star hotel with different restaurants . Address of this Westin is Raheja It Park Hitec City, Madhapur, Hyderabad, Telangana 500081
How is Food in Westin Hyderabad :
We went for a lunch with family. There are soo many varieties of food items and I bet one can't taste all the food. If you taste one spoon of all the food items, your stomach will be full.
One section is full of cakes and sweets. One side full of rice items, one section non veg curries, one side salads, omlets, fish, and many.
But, I saw a separate Ice cream stall in Park Hayatt but it seems like it was not in this Hotel.
Ambience in Westin Hyderabad:
It's a very huge and spacious restaurants. After taking food, if you walk around this place, you will again feel hungry.
The ambiance is very great beautifully decorated with flower pots, exhibitions, stalls huge paintings, creepers, and lights.
When you enter into this, you will feel like you have entered into a palace with all high profile people.
Left side corner, you will see a live music is going on.
Attractions:
Exhibitions in Westin Hyderabad :
When we went, there was a painting exhibition. There are many huge paintings with good messages and in-depth meanings.
And the cost of each painting also more than one lakh.
Shops in Westin Hyderabad
There are steps to down from the main restaurant. There are few shops for bangles, artificial jewelry, Wall decorators and few more.
The last shop was Bangles store. We spoke to the shopkeeper. And we are touched with his story.
He had a family in Pakistan. His sister who is 14 yrs of age is in Pakistan.
Due to recent changes in Kashmir, he can't meet his sister and he is missing her. He says he sees his sister in every female in Hyderabad.
Cost :
lunch buffet cost in Westin Hyderabad
We went for a Buffet Lunch and approx. cost per plate is Rs 2500 /-. For the taste and variety of food, its worth.
Questions :
Does the westin Hyderabad Mindspace have a restaurant on site?
There are 4 to 5 restaurants in this Westin like Seasonal Tastes, Daily Treats and 4 more.
Once you enter into this, Left Side corner one restaurant, Right Side, and when you go down, one restaurant. I couldn't ale to see remaining as I don't know at that time. You can see those pics in videos and pictures posted.
How much does it cost to stay at westinn Hyderabad?
The Cost varies from day to day the lowest I saw is approx. Rs. 8000 /- and I saw the cost as 23000/- per day also.
Does the Westin Hyderabad Mindspace has a pool?
Yes I heard that there is an out door pool, a kids pool and one more. But I dint go directly there. I just heard.
What is there to do at the Westin Hyderabad Mindspace?
Eat
Relax
Shop
Can Conduct Business Events
How do I get to the Westin Hyderabad Mindspace from the nearest airport?
From Airport, if we book ola or Uber, it will take 45 minutes to 1 hour depending on the traffc and time.
The cost will be almost Rs. 1000 /- for the cab.
Can I park a car at the Westin Hyderabad Mindspace ?
Yes its free of cost
Park Hayatt Hotel
Park Hayatt Hotel-Hyderabad – Best place in the city for celebrating any family occasion or business meeting
Information about Hayatt Hotel-Hyderabad
It is at Road No. 2, Banjara Hills and the has a chain of hotels.
It was said that it was first started at Los Angeles near International Airport.
Nice place for meetings and get-together. Beautiful place to dine with family and friends
How is the Food in Hayatt Hotel :
I will not give full rating for food in this restaurant but we can try.
Tomato soup was nice. There were many food items and desserts.
There was an Ice cream stall but we need to pay extra and purchase ice cream.
Ambience in Hayatt Hotel.
This Restaurant is a 5 Star Hotet. It is not as Big as Westin Hyderabad but quite spacious. The main attraction is the big Marbol idol in the middle of the restaurant.
And there was a place with falling beats, where we can take nice pictures. Many flower pots. Sofas to sit and chat.
Love the Ambiance.
Well maintained. Liked the lighting ambiance and atmosphere.
Information
Cost of the food:
Its around Rs. 1000/- her head and its really worth for that cost.
Who is the owner of the Park Hyatt?
As per the official website, of Hyatt, Hyatt was founded by Jay Pritzker
Vivanta Hyderabad
Vivanta Hyderabad, Begumpet
A Beautiful Experience.
Information : To write this article, I did some research in internet and surprised to know that ivanta belongs to TATA Group. It was first Jamsetji Tata in 1868.
This Vivanta has 30 hotels in more than 6 continents.
Hyderabad Address : 1-10-147 & 148, Mayur Marg, Begumpet, Hyderabad, Telangana 500016 Website Vivanta
Food in Vivanta :
We went to Hyderabad Begumpet Vivanta. There are enough food items. Amd can't give full rating for taste.

Here was a dish with name " Nellore Chepala Pulusu".
Hellooos I am a Nellore lady and I know the taste of Nellore Chepala pulusu. It was no where near to that. I can't give even 3 marks out of 10.
Biryanis are nice. Salads are good.
Tomato soup is very nice. Arrange men of food items are very attractive. The staff are very decent and cooperative.
Ambience of Vivanta:
Ambience is good. But less spacious when comparative with Westin and Hayath .

The domination of Yellow and red lights are very attractive. There are few sofas I the hall, so the people can wait or can have discussions.
Cost of Food in Vivanta Restaurant:
The cost per head is approximately Rs. 1500 to Rs. 2000 /-
Other Attractions in Vivanta:
The main thing which attracted me is "Paintings"
At the entrance itself, you will see two paintings . Left side one and right side one.
You will definitely remember a popular Nagarjuna's Telugu movie "Oopiri".
Yes you will see exactly same type of Paintings at the entrance. I tried to understand but I don't have enough intelligence.

And then when we entered the dining hall, we saw many such type of paintings but with different pattern. We will see a painting next to each table.
At first, I didn't understand anything. But once I started observing their paintings, …Seriously can't stop appreciating the artist. I never saw such a talented artist. That all I can say. The artist showed the entire Hyderabad in his paintings in his/her unique way. Awesome. Marvelous excellent.
Don't miss to check these paintings
The Fisherman's Wharf Hyderabad This place will give you a feel of Goa

I went here 2 years back on a rainy day.
There were many umbrellas in the lawn and it added the beauty of the restaurant and gave a Goa look.
A Beautiful lady standing in this Restaurant in Hyderabad
This restaurant is a with the concept – The touch of Goa in Hyderabad.
This is the one of the very good restaurants for the sea food lovers.
This Fisherman's Wharf restaurant is in Financial District, little far away from the main city.
I really don't know the cost of the food as I didn't paid. I went with my family and the amount was paid by my Brother and my father.
Even I didn't collected many pics of this restaurant.
The one thing I was attracted apart from taste of food and ambiance was village style decorative pieces in some parts. Good place for clicking few pictures as well.
Radisson Restaurant, Gachibowli – Nice ambiance, tasty food and plenty of options
Information:
This is the best restaurant in my view for the taste of food. I give 9 marks out of 10 for this restaurant.
There are 2 to 3 dining halls I think, but I am not sure.
For me more than food I like the dog which checks our vehicles at the entrance. Means the dog is with the security person at the entrance.
Address of Radisson Restaurant :
Chhota Anjaiah Nagar, Gachibowli, Hyderabad, Telangana 500032
Website : Radisson Restaurant
Food in Radisson Restaurant :
Both vegetarian food and Non-Vegetarian foods are tasty here. Many salads, Sweets, etc.
Among Non-veg food, I liked the Apollo fish and fish curry most. I like sea food and that too fish.
Salads, Desserts are the best than the main course. Pizza is amazing too.
Drinks. You can get many drinks here both soft and hot.
But, they don't serve any soft drinks or mock tails as complementary.
Ambience in Radisson Restaurant :
Hmmmmm ya, I can say ambiance is also good but can't compare with Westin, Vivanta and Hayatt.
The chairs are with Yellow dominated colors and gives pleasant look. At the entrance of the one of the dining hall, there an old 2 wheeler decorated with paints and people will tempted to take photos with it.
Even we also took few snaps.
Cost of Food in Radisson Restaurant :
Rs. 1500 to Rs. 2000 /- per head with out drinks.
Other Attractions in Radisson Restaurant :
Nothing as far as my knowledge is concern.
Talking Hands Restaurant – A concept restaurant run by Deaf Enabled Foundation
A feed good restaurant and we can experience how a dumb and deaf man will interact with other people.
While eating food here, you can also learn few gestures of deaf and dumb people because you will be interacting in their language only.
I wrote a complete article on this Restaurant – Talking Hands Restaurant-A Unique Concept.
I didn't like the taste of the food in this restaurant, and also, they should improve the quality of the food.

The cost is very very reasonable. We are a family of eight members went to this restaurant and I paid only Rs. 3000 /- . It was on January 22nd 2019.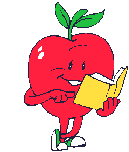 Keep watching this page for more details of few more restaurants in Hyderabad.
Restaurants I am going to cover in my Next Article are
Calicut Chillys Multi Cuisine Restaurant
Southern Mirchi
Gappe vappe – Almond House, Kukatpally
Flavours Of Taj Mahal- Madhapur
Simply South Restaurant in Hyderabad
Firewater Restaurat
Vijayakrishna Restaurant Kukatpally
Abhinandhan Grand
Keep Watching…………………………..
Summary
Article Name
Best Restaurants in Hyderabad with Good Ambiance
Description
Hyderabad is famous for foodies and Biryanis. This article gives details of few Top Restaurants in Hyderabad. The ambiance, taste of Food, Special in that restaurants with Good images and Videos.
Author
Publisher Name
Publisher Logo